DAIAN SAFETY TECHNOLOGY

A FIRE PROTECTION & SECURITY COMPANY
website created 2014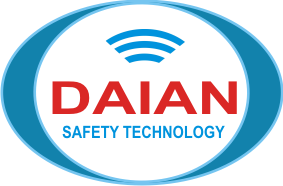 DaiAn Safety Technology Company
41/2 Street No.3 - GoVap Dist. - HCM city - Vietnam
Tel: 84-08-39872975 Fax: 84-08-54366332
Email: daiancom@gmail.com Website: www.daiansafety.com

NITTAN ADDRESSABLE FIRE ALARM SYSTEM

WE DO BUSINESS FOR YOUR SAFETY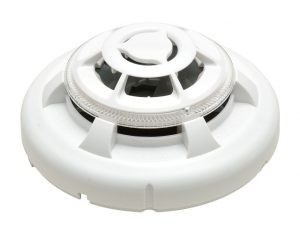 Nittan's SPERA NFU-7000 Control Panel



​​Fire Alarm Control Panel offers modular components to meet a wide variety of applications. Designed for peer-to-peer network communications, the NFU-7000 allows for a maximum of 63 nodes, while providing reliability, flexibility and expandability.

This panel is supplied with a loop driver card which is capable of supporting 2 addressable loops, of up to 254 addresses per loop and expandable up to 6 loops.
Features
Fire Alarm Control
One driver card capable of 2 loops is equipped as standard
NFU-7000 has capability of three driver cards storage (max 6 loops)
One loop supports 254 addresses which can be wired in Class A (Style 6 or 7) or Class B (Style 4)
Use of shielded cable is not required for SLC loops
Modular design
Four Class A/B (Style Z/Y) Notification Appliance Circuits rated at 1.7 Amps each
One Auxiliary power supply, rated at 1.7 Amps for 24 VDC and one resettable 4-wire power supply
Large 16 line x 40 character Back-lit LCD Display with user friendly menu
Programmable Switch Inputs which allow for multifunctional outputs
Four Status Queues with selector switches and LEDs for Alarm, Supervisory, Trouble and Monitor
Auxiliary relay contacts for Common Alarm, Common Supervisory and Common Trouble
RS-232 port for remote system printer
Two Event History Logs comprised of a 1000 alarm history log for alarm related events and a 6000 event history log for all events
Supports three configuration files (current, previous and next configuration) with "hot swap" support
Supports Conventional Hardwire Adder Modules
Built-in One Man Walk Test operation
Provides drift compensation for photoelectric smoke detectors
Capability to adjust sensitivity levels of intelligent smoke detectors
Real time 3D graphical monitoring and control by Nittan's NFU-Graphic-monitor
BACnet support
Supports Boolean logic functions
Built-in Ethernet port
UL listed for Smoke Control
Manual Control Function
Input Simulation Function
Multiple group bypass function with built-in false alarm prevention technology
– Network Node Bypass
– Node Outputs Bypass
– Input Zone Bypass
– Relay Disconnect
– Device/Circuit Bypass
Heat Detectors
​
​Models EVA-H2 and EVA-H2-H are attractively styled, low profile heat detectors for use with the Nittan NFU-7000 series of Fire Alarm Control panels. The detector sensitivity is continually monitored and reported to the panel. The detectors incorporate a highly linear thermistor circuit, with the thermistor mounted externally, beneath a specially designed cover, which provides protection while allowing maximum air flow.

The thermistor circuit produces a voltage proportional to the temperature which is scaled, and transmitted as a digitally encoded value to the control panel. The EVA-H2 and EVA-H2-H require compatible addressable communications to the control panel in order to function properly.
Features
Low profile, stylish appearance
Low monitoring current
OMNIVIEWTM 360° LED
Remote indicator output
Locking mechanism to avoid unauthorized removal
Supplied with protective dust cover
Address settable from 001 to 254 by a dedicated programmer
Corresponds to auto-test function of NFU-7000 series control panel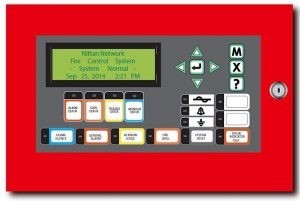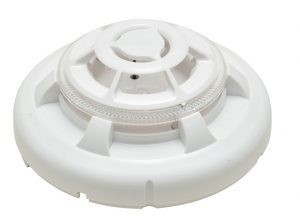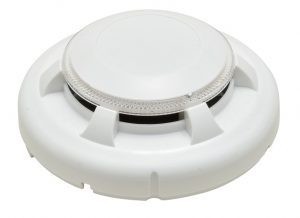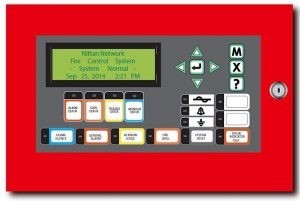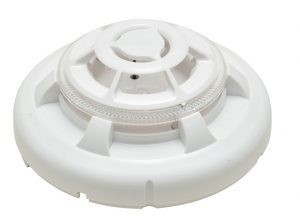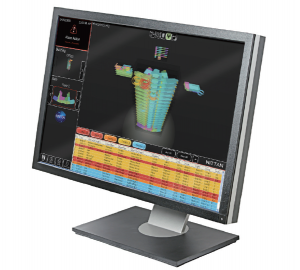 More addressable fire alarm system's devices: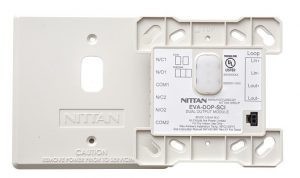 Addressable smoke detector
Addressable smoke+heat detector