DAIAN SAFETY TECHNOLOGY

website created 2014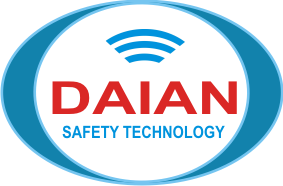 WE DO BUSINESS FOR YOUR SAFETY

DETNOV ADDRESSABLE FIRE ALARM SYSTEMS

Over 20 years of experience and a team of highly qualified engineers mean that Detnov has the necessary reputation and identity to be a leader on the international market for the manufacture of fire detection systems.

The most advanced technology, cutting-edge design and our continually evolving methods give us the freedom to offer our customers more advanced and reliable products every day.


DETNOV SYSTEMS:

* Addressable Fire Alarm System
* Conventional Fire Alarm System
* Carbon Monoxide (CO) System


CAD-150 CONTROL PANELS



This range of fire control panels offers 1,2.4 and 8 loop models. Each loop may control up to 250 elements, and a limitless number of detectors and modules can be installed. The communication and power supply between the loop elements and the fire control panel is carried out through 2 wires. The element connection supports non-polarity.

CAD 150-4 and CAD 150-8 fire control panels may be installed on the network with other fire control panels and DETNOV repeaters. The networked system may reach up to 32 nodes.

The fire control panel has an auto-search option, which facilitates the commissioning of the system by reducing execution costs. The intuitive software let you name the loop elements, assign elements to the zones, and create event-action pairs in the system's inputs and outputs.



Control Panel


Power supply: 90 - 264VAC
Battery capacity: 2 x 7.5Ah, 2 x 17Ah, 2 x 24Ah
Loop:
■ Maximum quantity of elements: 250
■ Maximum load: 400 mA
■ Maximum loop length: 2 Km
■ Maximum cable resistance: 44 Ohm
■ Maximum cable capacity: 500 nF/Km
Sounder output:
■ Maximum load: 500 mA per output
■ Delay configuration: Software
Free contact relay output: 10A to 30VCC
24V auxiliary output: 500 mA



Environment


Operating temperature: From -5ºC to +40ºC
Relative humidity: 95% without condensation
IP Index: IP30



Approvals


EN54-2 and EN54-4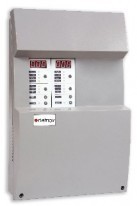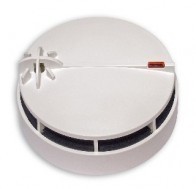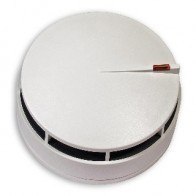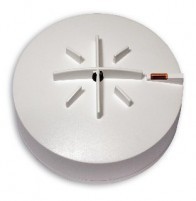 CAD-150-4 Control Panel 4 loops

CAD-150-2 Control Panel 2 loops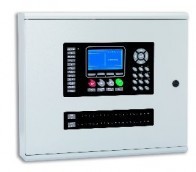 ADDRESSABLE DETECTORS



The new 200 series of analogue detectors has been developed using the most innovative technical advances. Its completely new design makes the 200 series one of the most elegant on the market, ideal for facilities in which the balance between functionality and aesthetics is necessary.

DETNOV's 200 range of analogue detectors is made up of 4 detector types. They are a 58ºC rise-of-rate detector, a 78ºC heat detector, an optical detector and an optical-heat detector. All of them are compatible with DETNOV's CAD-150 family of analogue control panels.



Detector


Loop features:
■ Operating voltage: From 22 to 38VDC
■ Quiescent current consumption: < 300 μA
■ Alarm current consumption: < 11 mA

Connections
2 x 1.5 mm2 twisted and shielded cable to Z-200 base

Environment
Operating temperature: From -10ºC to +70ºC
Relative humidity: 95% without condensation
IP Index: IP20

Physical features
Head (height x Ø): 42 mm x 100 mm
Base (height x Ø): 5 mm x 100 mm
Material: ABS

Approvals
EN54-5
Certificate number: 0370-CPD-0881
Addressable smoke detector

Addressable smoke+heat detector

Addressable heat detector

DaiAn Safety Technology


41/2 Street No.3 - GoVap Dist. - HCM city - Vietnam
Tel: 84-028-39872975 84-028 39873878
Email: daiancom@gmail.com Website: www.daiansafety.com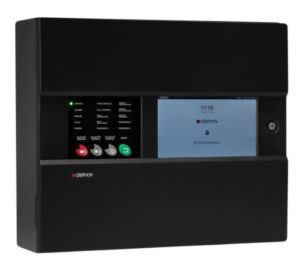 CAD-250 Control Panel expandable to 32 loops

Modular addressable fire alarm control panel

- Expandable up to 32 loops, by means of additional 2 loops cards (TBUD-250) and extension boxes (CAD-250-B; CAD-250-BLED).

- It does not incorporate detection loops.

- 10" touch screen with graphic management.

- 2048 programmable zones, 256 areas and 1024 groups.

- 100.000 event history logs,

- free configuration and maintenance software,

- USB and Ethernet configuration ports,

- 2 supervised sounder outputs and 2 free relay outputs. Auxiliary output of 24V 500 mA.

- Able to be networked up to 64 control panels (T-Network).

- Ethernet on board for programming and remote maintenance.

- Connectivity to Detnov Cloud. Metal box. Multilingual.

- CPR certificate EN 54-2 and EN 54-4.

- Requires 2 BTD-1224 batteries (not included).

- Dimensions: 533 x 453 x 212 mm.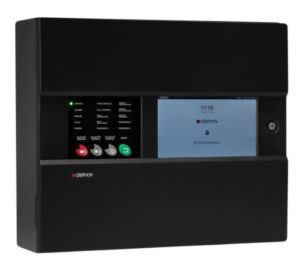 CAD-250 Control Panel expandable to 32 loops

A COMPANY OF FIRE PROTECTION SYSTEMS